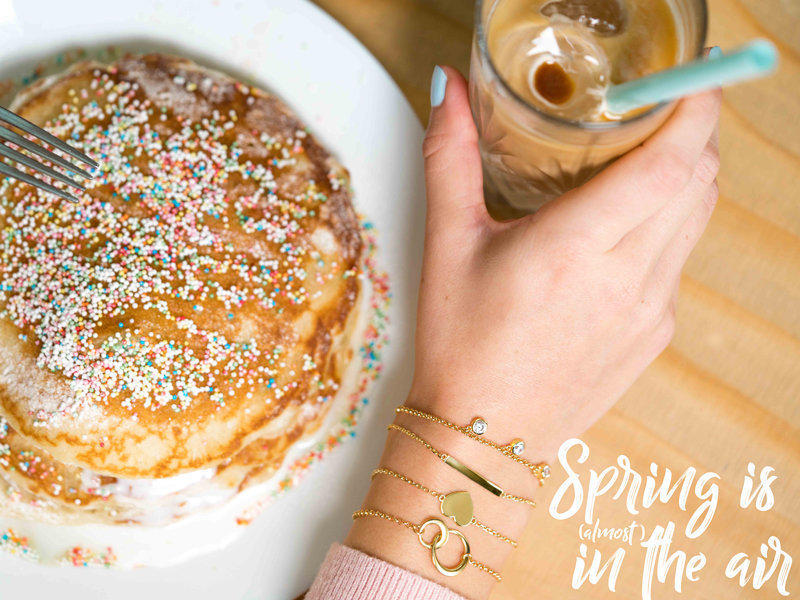 It's Spring time, theoretisch gezien dan. Want als we de weerberichten moeten geloven, laat deze nog even op zich wachten. Het is misschien nog niet helemaal de temperatuur voor blote armen, maar misschien moeten we de Lente een handje helpen. Met prachtige sieraden en horloges uit de Spring collectie moet dat wel gaan lukken! Dus, ben jij al Spring ready?
Shop de lente collectie hier.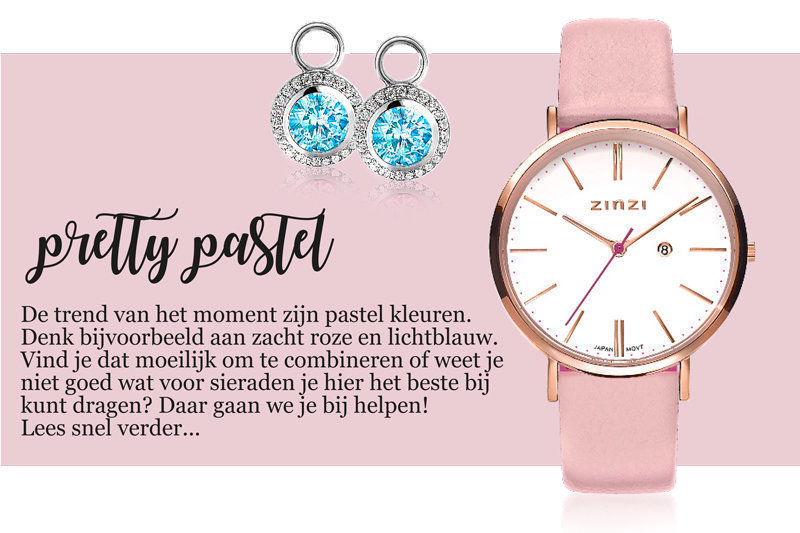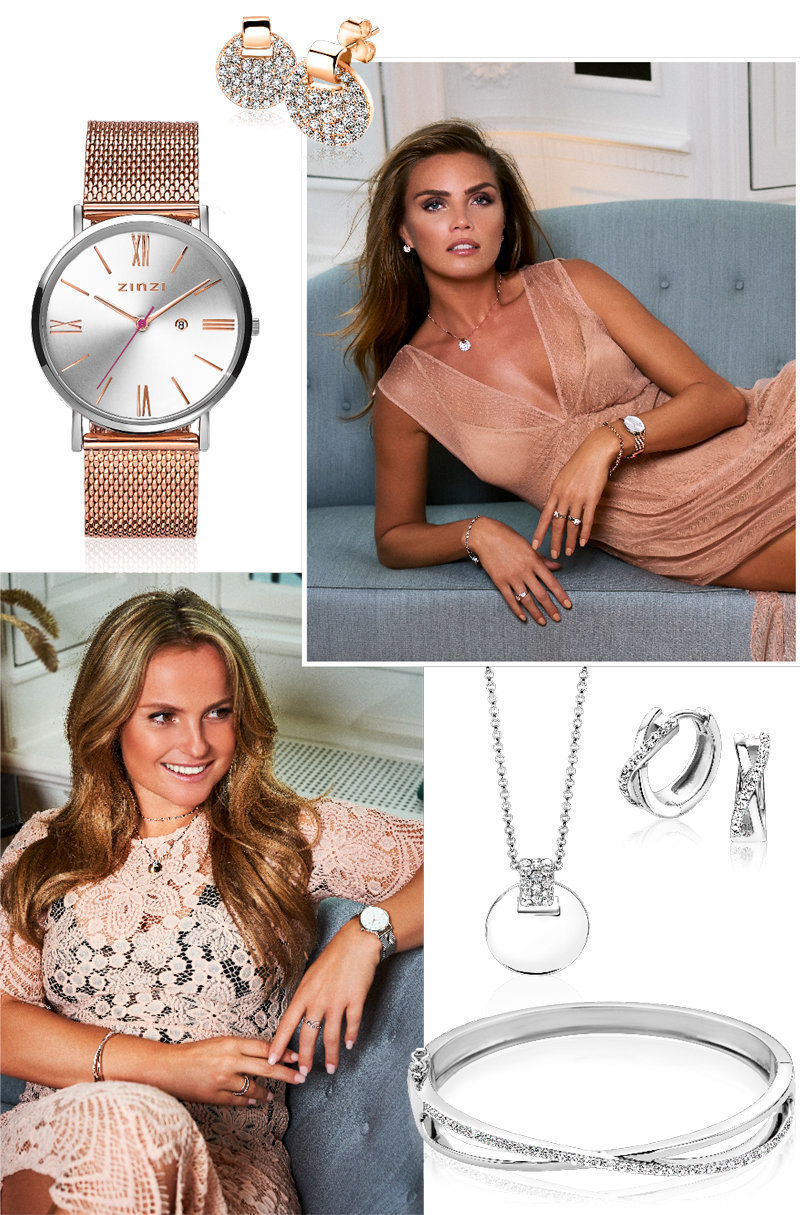 Pastel it is... Nu wil dat niet zeggen dat je hele look uit pastel items hoeft te bestaan. Je kunt jouw pastel outfit namelijk heel goed versterken door gebruik te maken van zachte accenten, zoals rosé of zirconia's. Durf te spelen met materialen en een beetje contrast toe te voegen. Bedenk wat je met je look wilt uitstralen of benadrukken. Fatima draagt hier een kanten jurkje, wat iets liefs en elegants heeft. Zirconia's halen de elegantie in de look nog meer naar boven en stralen verfijndheid uit. In Kim's outfit zie je dat de rosé sieraden en het horloge haar look extra benadrukken. Shop de looks hier.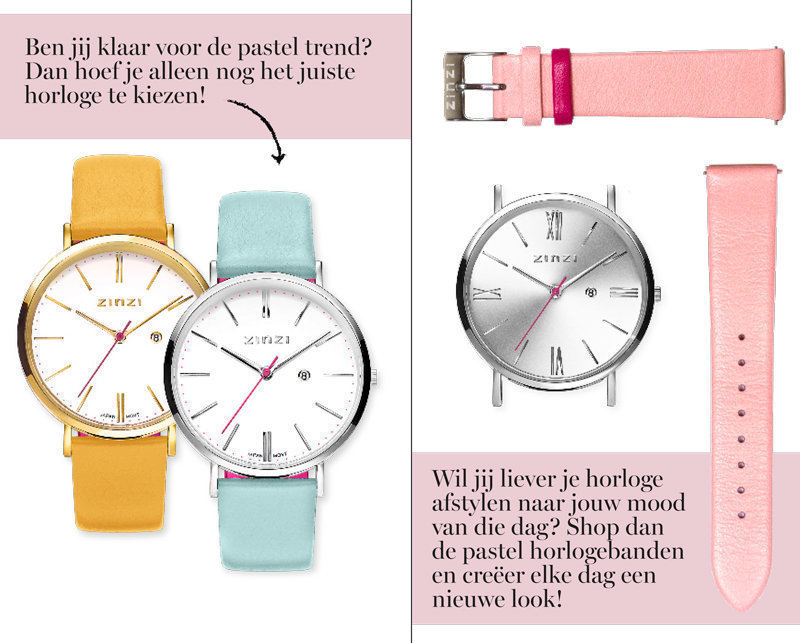 Wist je al dat je jouw horloge kunt stylen met diverse horlogebandjes? Bekijk deze tutorial om te zien hoe je dat doet.
Kun je niet wachten om jouw pastel Watch te shoppen of om je horloge een nieuwe look te geven? Shop hier alle horloges en horlogebandjes!
Je bent nu op de hoogte van de trendkleur du moment, hebt gezien hoe je sieraden en horloges met je pastel look kunt combineren en daarnaast kun je jouw look inmiddels helemaal naar eigen smaak maken! Dus wat denk je, ben jij ready for Spring? Shop hier de Spring Collectie!