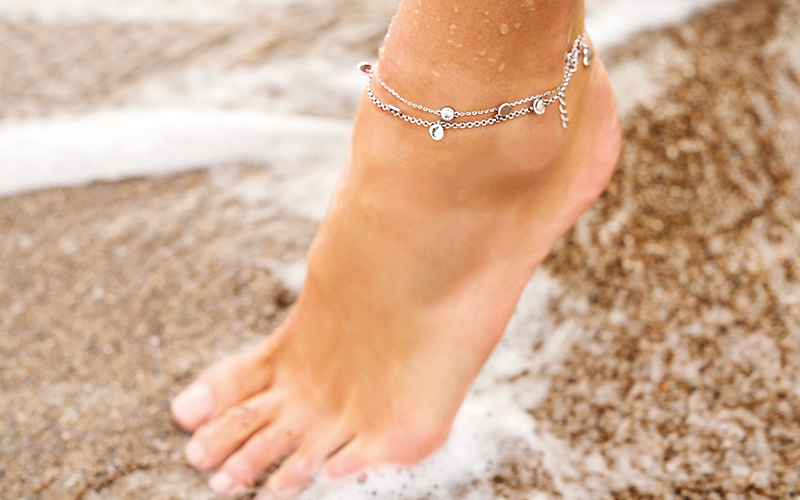 Het enkelbandje is nooit echt weg geweest, maar lijkt een herontdekking door te maken. Deze sieradentrend richt zich volledig op de zomer. Een paar gebruinde enkels met een sprankelend sieraad, wij vonden dat ook een goed idee! Dit keer alleen niet van gevlochten touwtjes, maar in een mooie écht zilveren variant. Deze zilveren enkelbanden hebben een verlengkettinkje van 4 cm, waardoor iedere enkel (smal of breed) deze 'glimmers' kan dragen.
De enkelbandjes shoppen? Bekijk de collectie hier.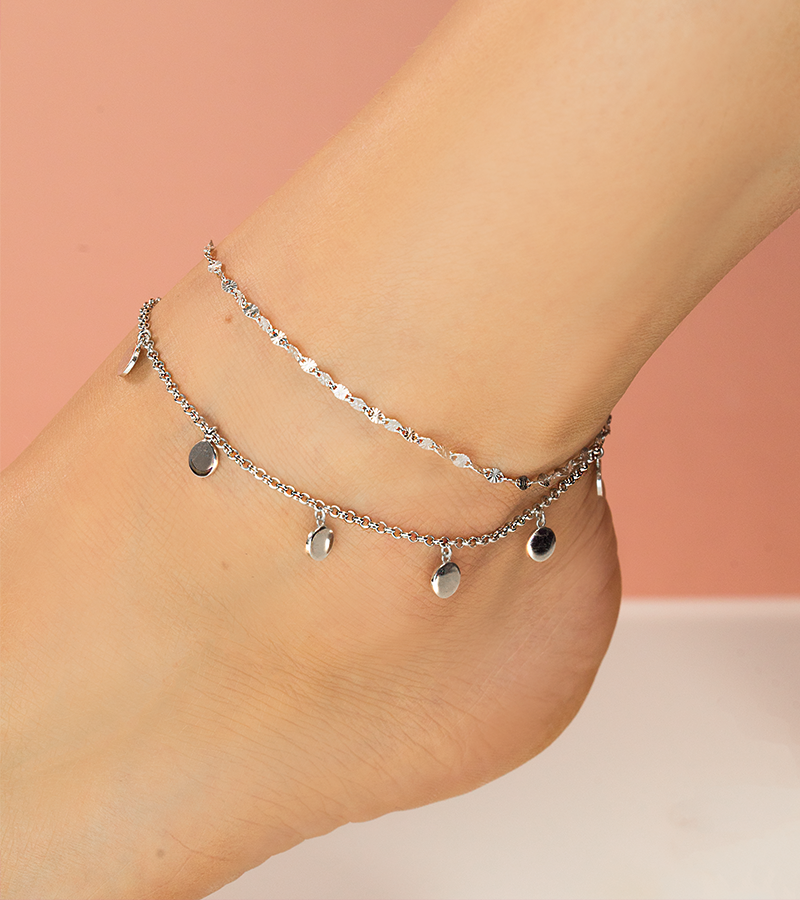 De enkelbandjes mogen best gezien worden en opvallen. Daarom hebben we naast een minimalistische uitvoering ook ons varianten met bedels en patronen, zodat hij past bij iedere vrouw en outfit. En voor het speelse effect combineer je er twee.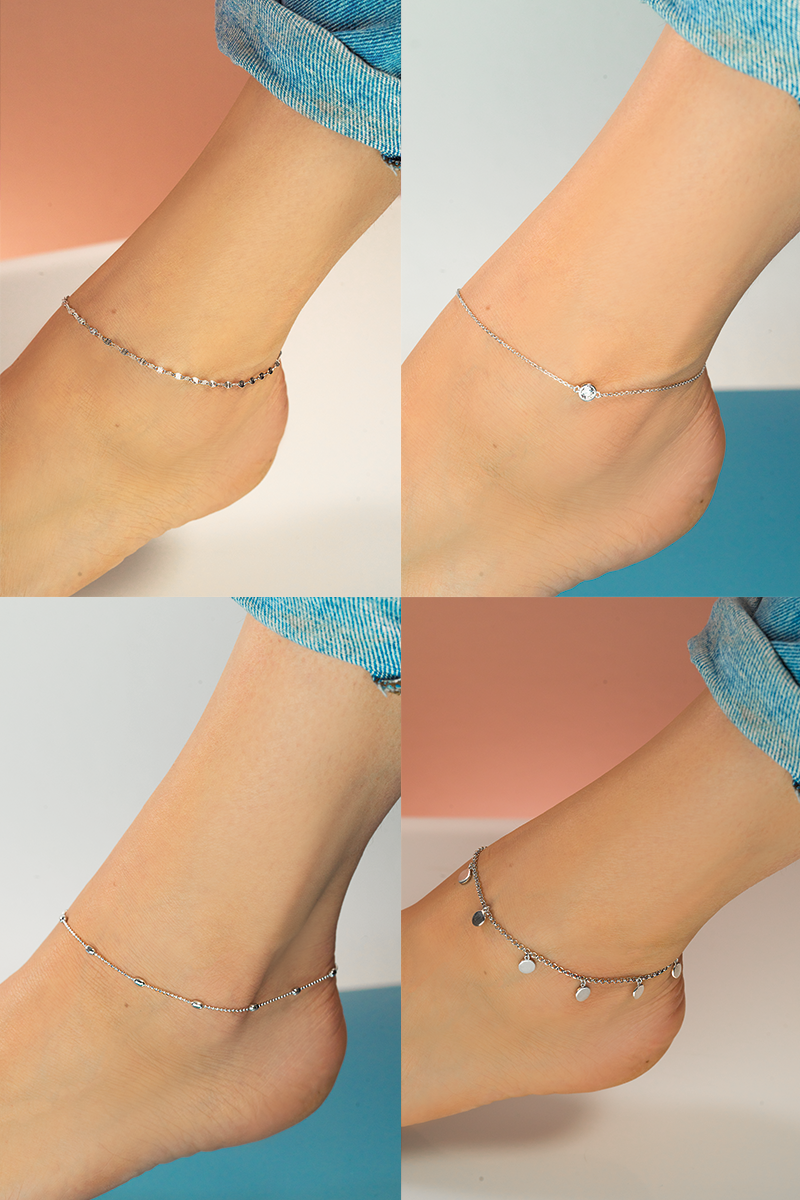 Niet uit het water weg te slaan? Geen probleem, want de enkelbandjes zijn van écht zilver. Dus na al dat geplons in het zwembad, gezweet aan het strand en het glijden over de golven is jouw geliefde enkelbandje nog steeds intact. Tip: De zee kan ervoor zorgen dat je zilveren enkelbandje zwart wordt. Dit is een natuurlijk proces en heet oxideren. Zit je dus de hele vakantie in zee, op je surfplank of bungel je aan het zwemband dan zijn hier handige tips om je zilveren juweel weer te laten blinken.
1. Poets hem op met een keukenpapier en wat sigarettenas.
2. Smeer hem in met tandpasta, wrijf met een droge doek en spoel grondig af.
Enkelbandjes shoppen? Bekijk de collectie hier.