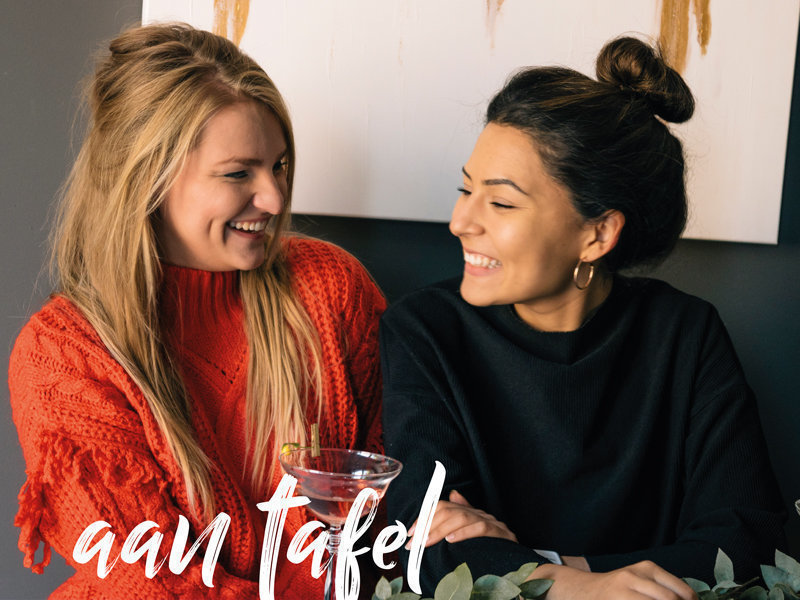 Het gouden duo Sanne en Necla van Part-é concepts zorgt in een handomdraai voor een topfeestje. Grote kracht is hun gevoel voor persoonlijke styling. Wij waren benieuwd hoe deze professionals dit aanpakken en of we er nog wat van kunnen leren. Hoe maak je bijvoorbeeld de perfecte kersttafel?
Wat zijn de juiste ingrediënten voor een goede party?
Sanne: "Goed gezelschap. Maar daarnaast een eyecatcher en jouw persoonlijke touch. Vooral dit laatste vinden wij belangrijk. Ben jij altijd een kleurrijk persoon? Laat dit terugkomen in de aankleding van jouw event. Een eyecatcher is leuk voor de foto's, die zorgt er direct voor dat jouw event een statement piece heeft."
Hoe ziet de ideale feesttafel eruit? Wat moet erop staan?
Sanne: "De ideale feesttafel is lang, met bloemen, kaarsen, mooie tafelservetten en leuke kaartjes met een persoonlijke boodschap."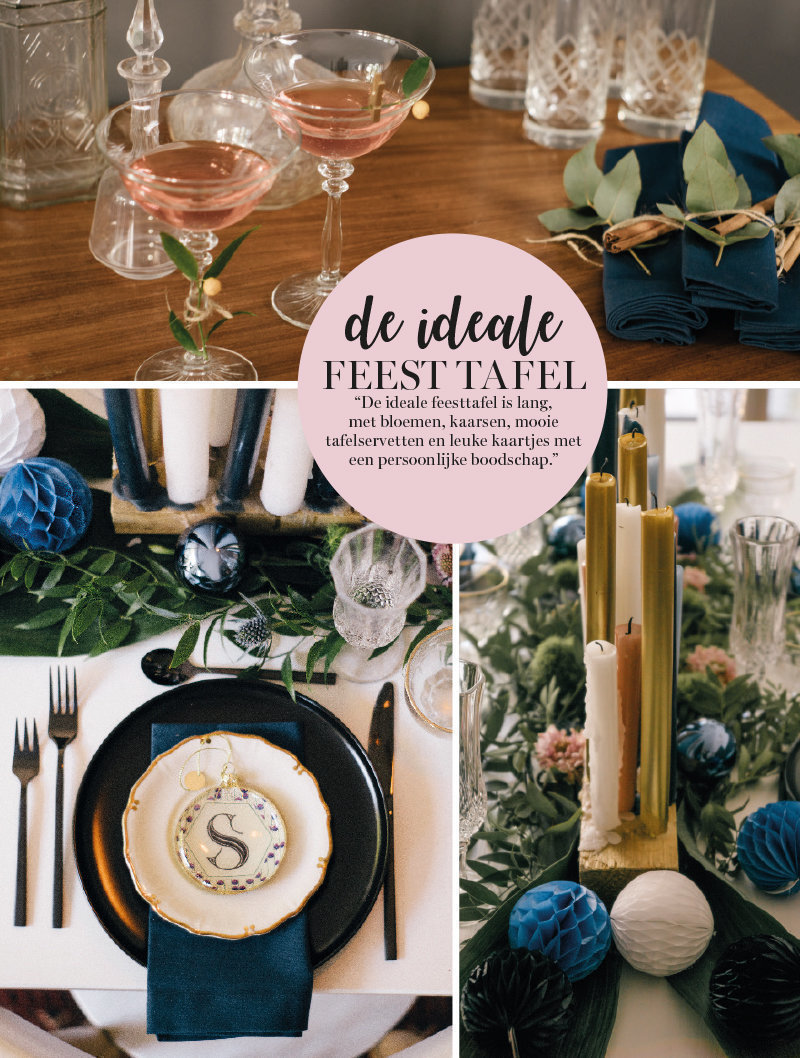 Styling: Part-é Concepts - parteconcepts.com
Photography: Joy Berdina - joyberdina.nl


Als je thuis kerst/oud & nieuw viert, wat zijn jullie tips & tricks om het zelf op te leuken?
· Kerstballen hoeven niet meer persé perfect in een kerstboom te hangen. Ze zijn ook perfect voor het stylen van de eettafel. Maak met honeycombs, kerstballen en bladgroen een mooie tafelloper. Dit kan in de kleuren die bij jouw thema of locatie passen.
· Wil je liever niet de standaard cocktailglazen op tafel neerzetten, maar heb je ook geen budget om nieuw glaswerk te kopen tijdens de dure feestmaand? Geef je glaswerk gewoon een kleine make-over. Koop bij de lokale bloemist een paar takken met fijne bloemetjes en shop bij de Hema een paar mini knijpers. Inderdaad de kleine versie van de knijpers waar je normaal de was mee doet. Knip de takken in kleinere stukjes en bevestig bij elk glas een takje met het knijpertje. Een kind kan de was doen.
Tip: Indien knijpertjes niet zo jouw ding zijn, kun je ook met een touw het takje om het glas doen.
Op welke trends vallen jullie?
Eyecatchers: Discoballs, Ballonnenbogen 2.0
Kleuren: Donkergroen, koninklijk blauw, bordeaux, goud, maar ook zwart
Food: shared dining, organic, vegan
Drinks: matcha koffie, suikerspin champagne, local products
Floral: bladgroen en pampasgras
Heb jij na het lezen van deze tips & trips ook kriebelende vingers gekregen en wil je het liefst gelijk met je eigen kersttafel aan de slag gaan? Of wil je liever wat meer inspiratie op doen? Dat kan! Het hele artikel met Sanne en Necla staat in Zinzi's Winter Magazine. Te vinden bij jouw dichtstbijzijnde dealer.
Nog geen complete look voor het kerstdiner? Shop hier dan de The Perfect Gift collectie. Wacht niet te lang!