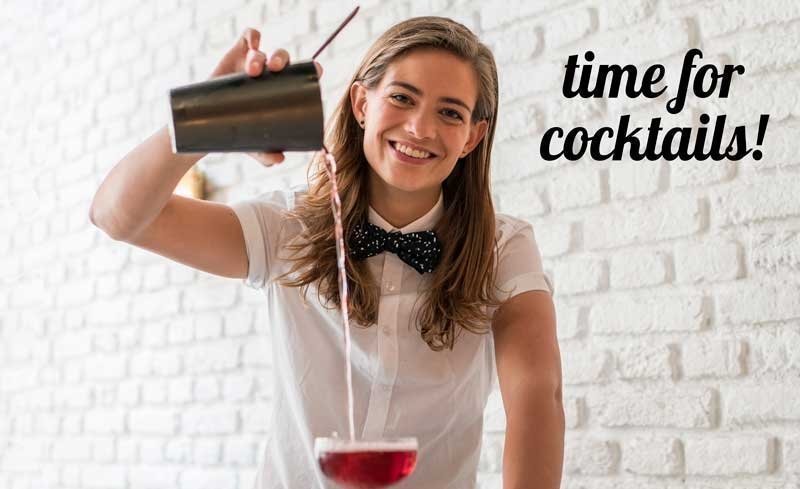 Tess Posthumus (29) behoort tot de tien beste bartenders ter wereld. Zij heeft een eigen cocktailbar in Amsterdam en geeft overal op de wereld seminars: Cocktails it is.
Liever gelijk shoppen, maar wel helemaal in stijl met je cocktails? Je shopt de speciale Cocktails & Friends Zinzi selectie hier!
Shaken or stirred, gevleugelde uitspraak van James Bond.
'Grappige vraag. Ik heb zelf voor mijn wo-studie een scriptie geschreven over de drankkeuzes van James Bond. De liefde voor cocktails zat er toen al in. Stirren gebruik je voor het maken van klassieke cocktails zoals in het geval van James Bond's Martini, zodat alle ingrediënten goed maar rustig worden gemengd. Shaken zet je meer in als de ingrediënten een andere dikte hebben zoals met citrus fruit.'
Hoe ziet een dag uit het leven van een prijswinnende bartender eruit?
'Sinds ik in 2013 de internationale Mixing Star prijs won van Disaronno is mijn leven nogal chaotisch geworden. Ik reis de hele wereld over voor workshops, events en seminars en heb vorig jaar met Timo Janse een eigen cocktailbar geopend in Amsterdam, Flying Dutchmen Cocktails. Ik doe zelf nu niet meer mee aan wedstrijden, maar mag nu lekker lui jureren en mensen opleiden. En ik heb een boek geschreven over cocktails voor thuis.'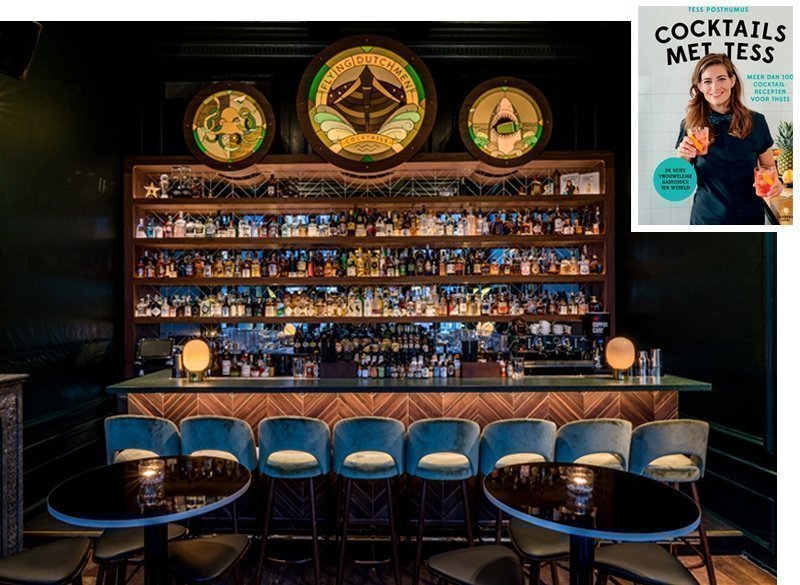 Elke dag dronken is ook een geregeld leven.
'Haha, er gaan echt dagen voorbij dat ik geen alcohol drink. En als ik cocktails proef doe ik dat met een rietje zodat ik slechts vijf millimeter per keer proef.'
Voor welke vrouw zou jij een cocktail willen maken?
'Máxima, zij is onze Neerlands trots. Ik heb bij de troonsafstand van koningin Beatrix een Dutch Coupe gemaakt op basis van jenever en zou voor Máxima een nieuwe variant erop willen maken. Met oranjebloesem, citroensap en Nederlandse kruiden.'
Wat zijn de cocktailtrends (voor deze zomer)?
'Er is nu in het algemeen meer aandacht voor cocktails. We willen verschillende soorten rum proeven en nemen niet meer genoegen met één merk rum of whisky. En non-alcoholische cocktails raken steeds meer in. Dat is nog best een uitdaging. Alcohol geeft toch smaak en diepte aan een drankje.'
Favoriete cocktailbars van Tess
1. White Chapel, San Francisco
2. Leyenda, New York
3. The American Bar at Savoy Hotel, Londen
4. Artesian Bar, Londen
5. Little Red Door, Parijs
COCKTAIL GEREEDSCHAP The Collection by Tess Posthumus, thecollectionbartools.com.
Alles al in huis om zelf cocktails te maken? Zorg ook dat jouw look er klaar voor is met de Cocktails & Friends sieraden selectie.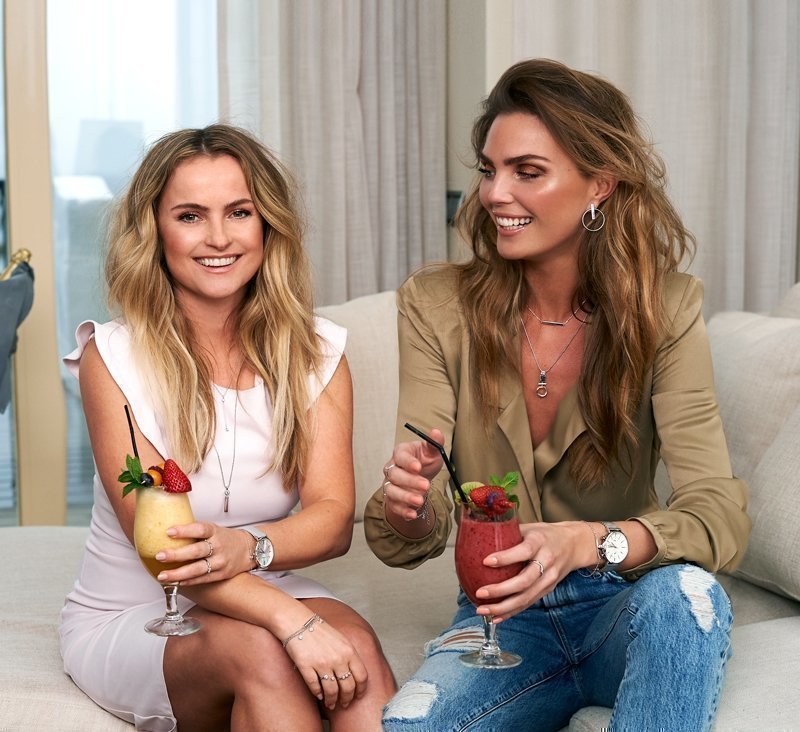 Ga bijvoorbeeld voor mooie aanschuifringen, want jouw handen zijn the centre of attention als jij het glas heft! Een goede aanvulling zijn een mooie armband én horloge. Ready, set, cocktailparty!