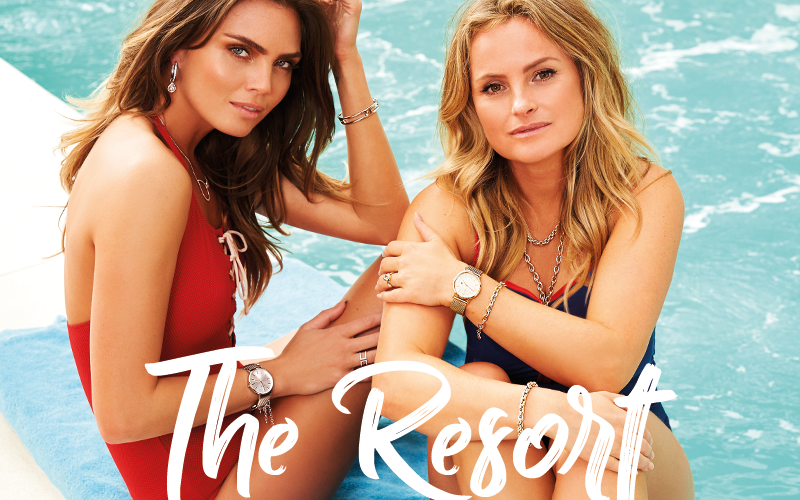 Ben jij een luxe poes, parade paardje of pool princess? Dan zijn all-inclusive resorts waarschijnlijk jouw vakantie go-to en ben je niet bij het zwembad weg te slaan. Een heerlijke cocktail in je hand en jouw vakantie kan bijna niet meer stuk. Om hem compleet te maken hebben wij een selectie aan schitterende kijk-mij-eens-sieraden voor aan de rand van de pool.
Shop de Resort Look hier.
Bekijk hieronder de Resort inspiratie video.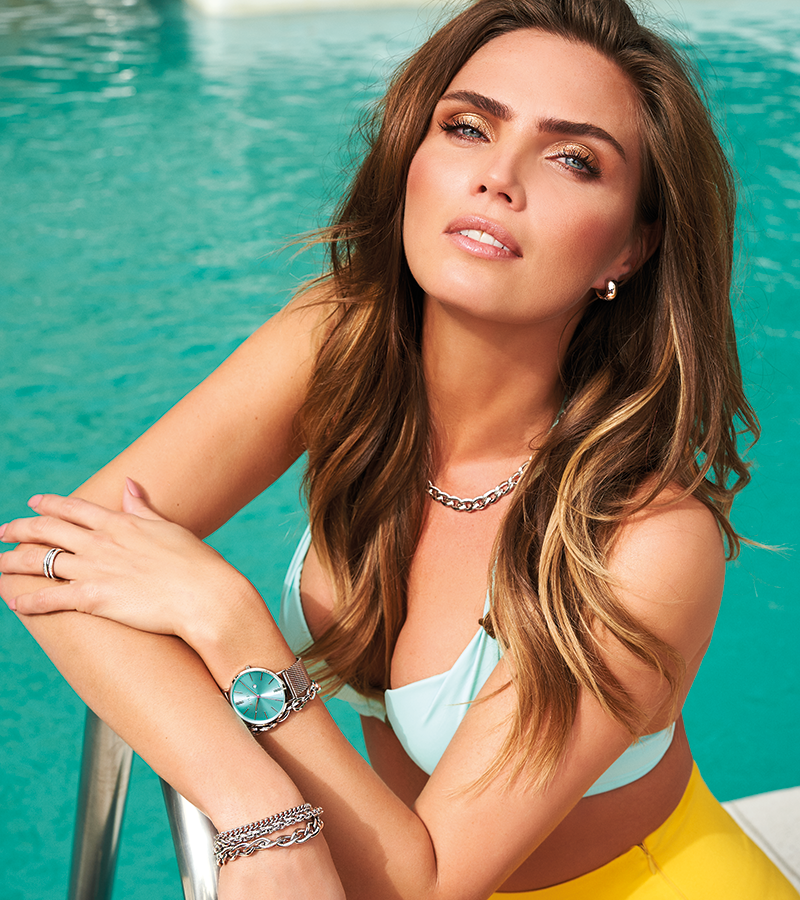 Hou je van een stoere look en behang jij jezelf het liefst met schakels? Je kunt voor een subtiele schakel kiezen, maar als voor jou 'groot, groter, grootst' geldt dan kun je je hart hier ophalen.
Je shopt hier al onze schakels.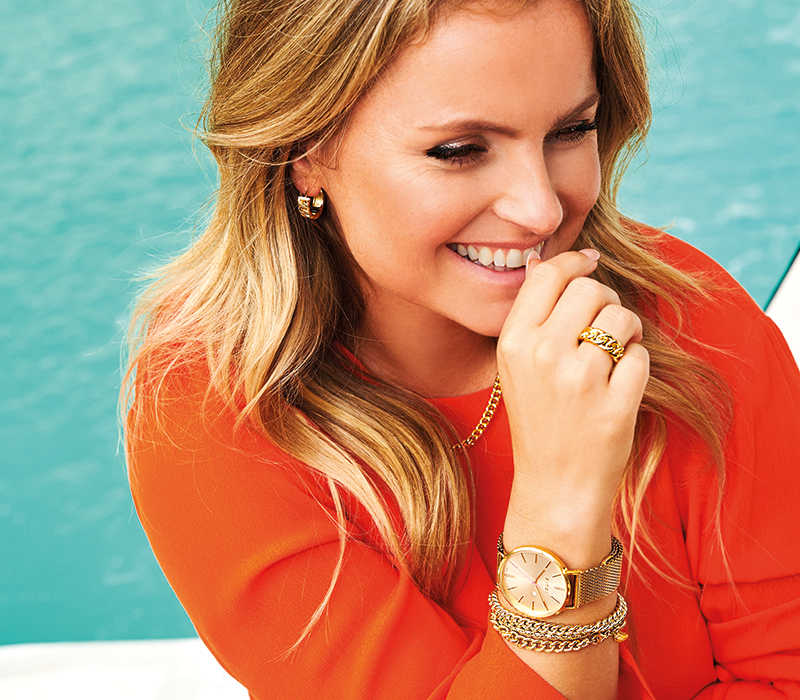 Goudkoorts of gewoon last van een zonnesteek? Dan wordt het misschien eens tijd om uit de zon te gaan. Met deze goud vergulde sieraden schitter jij in de schaduw toch wel!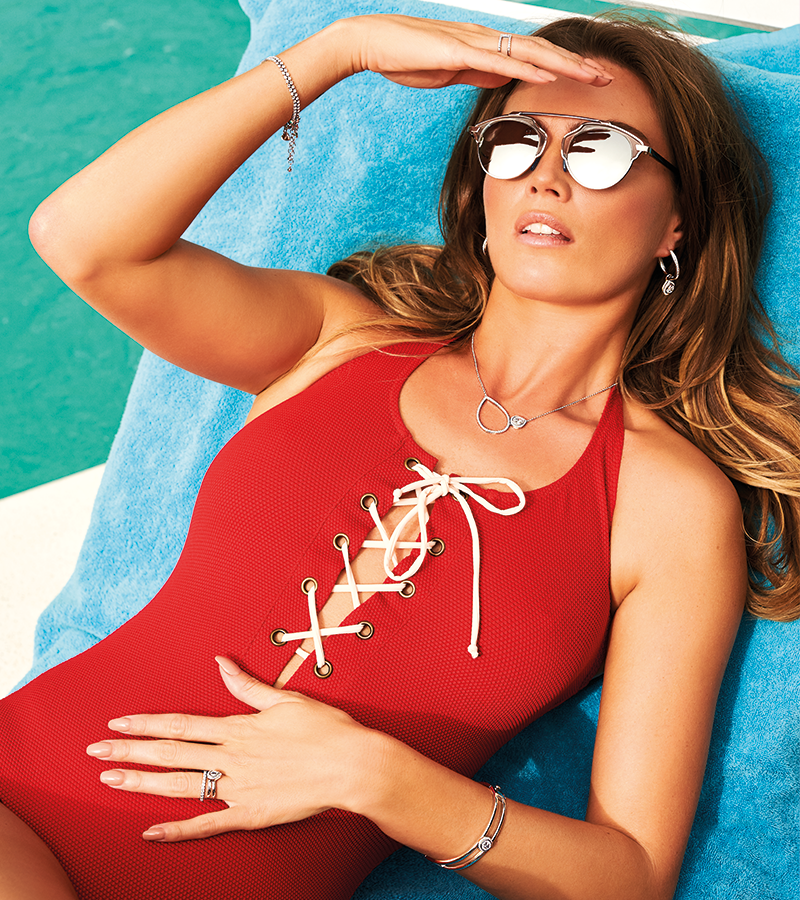 Keep it cool at the pool. Heb jij een beetje verkoeling nodig? Dat kan met deze klassieke sieraden die lijken op waterdruppels.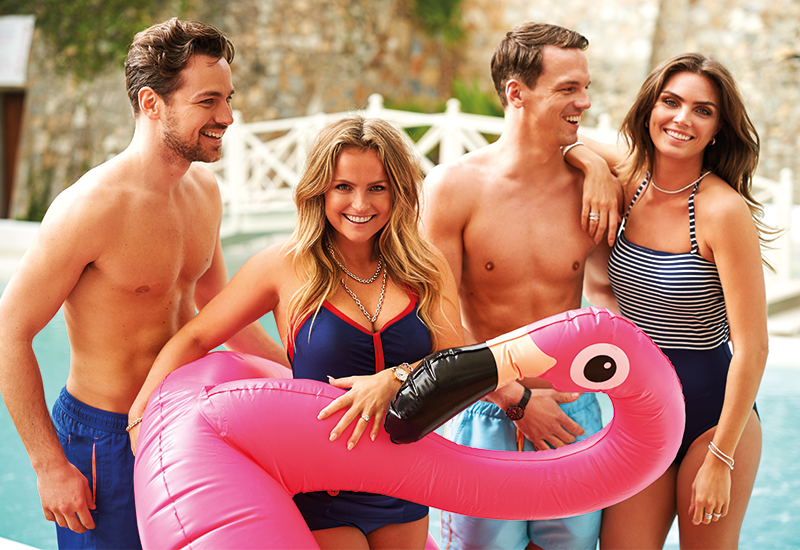 Dus, ben jij helemaal ready to get this pool party started?
De Resort Look shoppen? Bekijk de collectie hier.