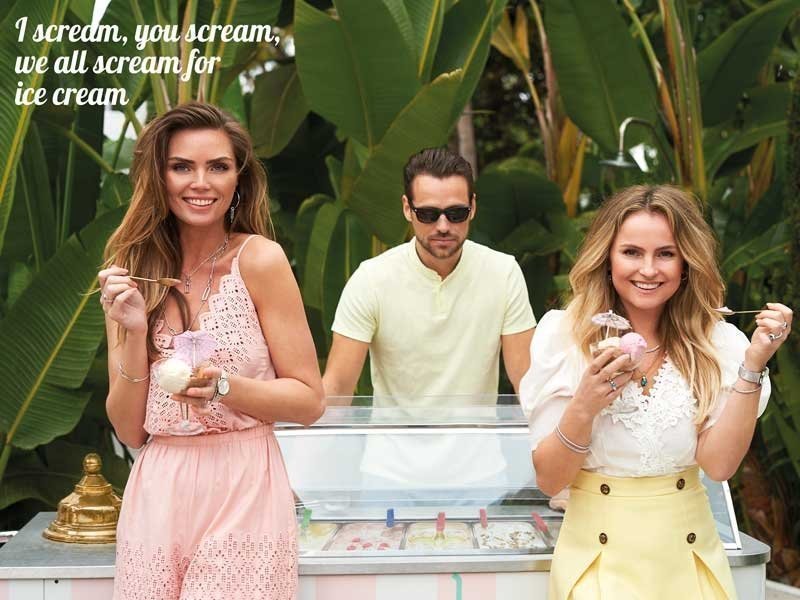 Smelt jij momenteel weg op je strandbedje of is er iemand die jou doet smelten? Laten we dan eens kijken wat voor een soort ijsje jij bent. Zinzi analyseert waarom jij van softijs, een raketje of een Magnum houdt. Lees snel verder!
Raketje
Je bent een kleurrijk, fruitig en vrolijk type dat met veel dynamiek haar leven leidt. Gelaagd in karakter en altijd positief gestemd. Met jouw frisheid ben je in de zomer op festivals op je best.

Softijs
Je vindt het alleen al heerlijk om te kijken hoe dat ijs vanuit de machine in mooi gebaande lijnen de hoorn in vloeit. Net als zij, ben jij zacht van binnen en romig van buiten. Iedereen lust je en iedereen kent je. Aan één van jou heb je eigenlijk nooit genoeg. Maar je bent ook breekbaar als een krokant hoorntje.

Magnum
Als je met jou op stap bent, hoef je even niets anders meer. Want met jou maak je van alles mee. Onder je harde, knapperige buitenkant gaat een zachte, romige massa schuil. Het maakt je licht ontvlambaar maar ook vergevingsgezind. En met dat vleugje vanille word je extra sexy.

Solero
Exotisch en prachtig van kleur ben jij ook gek op flamboyante looks. Je pakt het leven alsof je altijd op een tropisch eiland woont. Je houdt van uitdagingen, neemt niet de gebaande paden. Die stukjes fruit in de Solero zorgen voor jouw extase.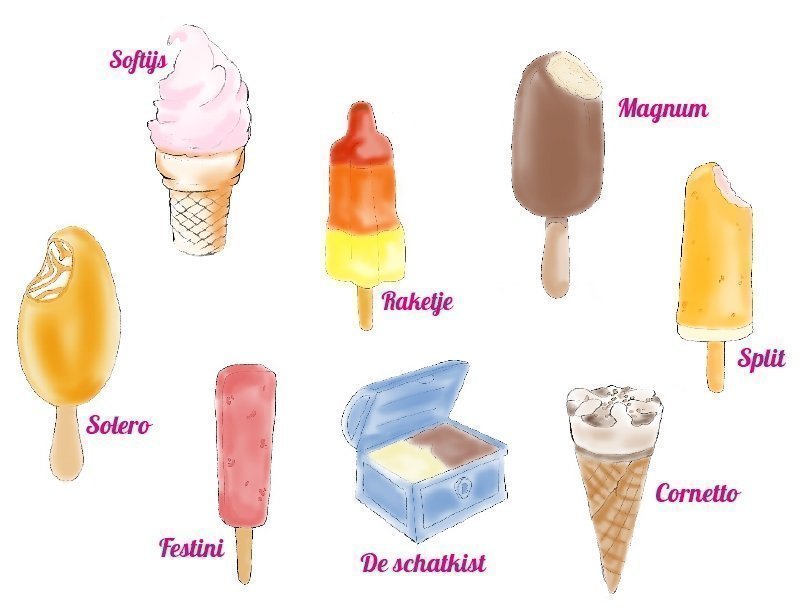 Split
Ben jij een gespleten persoonlijkheid? Iemand die van contrasten houdt? Dan hoort de split bij jou. Zachte vanille van binnen en een knisperend zuurtje aan de buitenkant, houden jou en je ijsje in balans.

De schatkist
Jij kijkt altijd verder dan je neus lang is. Nieuwsgierigheid drijft jou, fladderend door het leven. Maar je hebt ook een mysterieuze kant, die weinig mensen van je kennen en die je ook graag voor jezelf wilt houden.

Festini
Sprankelend als een waterval maar ook rechttoe rechtaan. Jij bent simpel in de eenvoud, iemand zonder poespas en zo is ook jouw smaak voor ijs. Fijn stabiel en altijd lekker.

Cornetto
Met jou kun je alle kanten op, een perfecte multitasker. Knapperig, romig en zoet met een chocolade bittertje, die complexiteit zit ook in jouw karakter. En net als in het puntje van de cornetto, heb jij ook een dieper laagje dat mensen later pas van je te weten komen.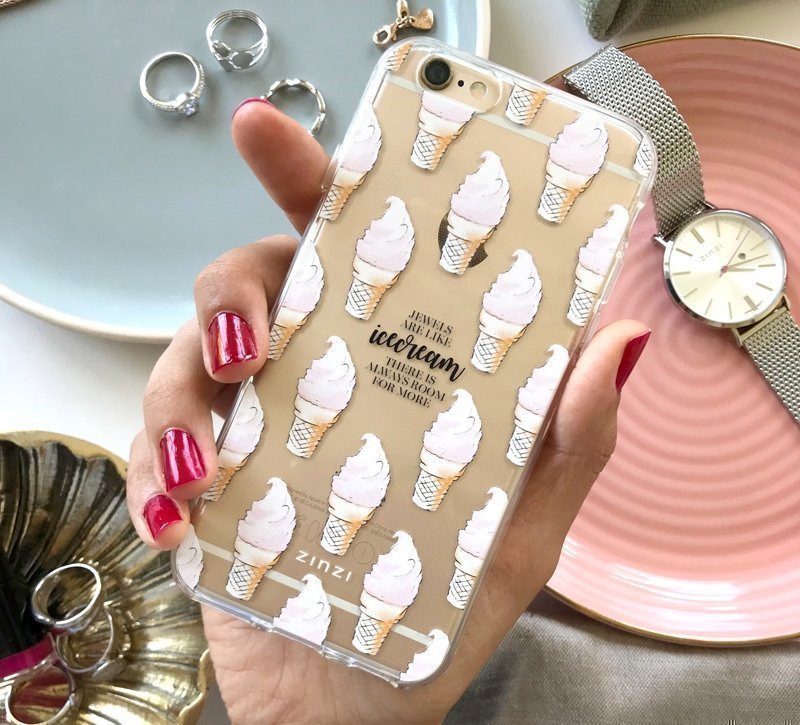 Aangezien je tot hier gesmolten bent kunnen we wel concluderen dat je dol bent op ijsjes! Goed nieuws: sinds kort heeft Zinzi ook telefoonhoesjes, waaronder deze met ijsjes... Dat lijkt ons het ideale accessoire voor jou! Je shopt hem hier. Of bekijk gelijk even alle hoesjes.