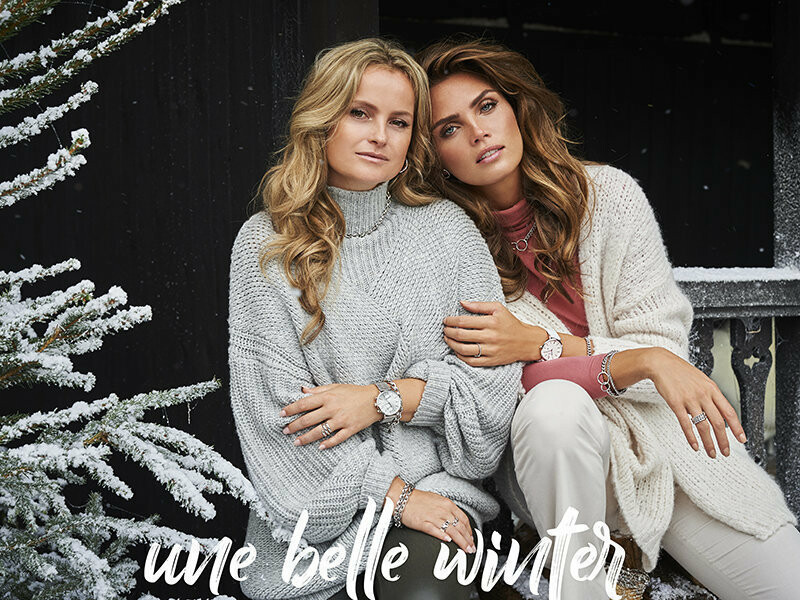 We love winter! Jij ook? Of je nu een échte sneeuwprinses bent of juist een bibberend ijskonijn: warme en comfy wintertruien zijn gemaakt voor dit seizoen en zeker geen overbodige luxe... Zilveren sieraden matchen hier perfect bij. Denk met name aan grove, stoere schakels die onwijs goed samen gaan met de diverse structuren van je winter outfit. Shop Une Belle Winter Look hier.
Benieuwd naar heel de nieuwe collectie? Die shop je hier.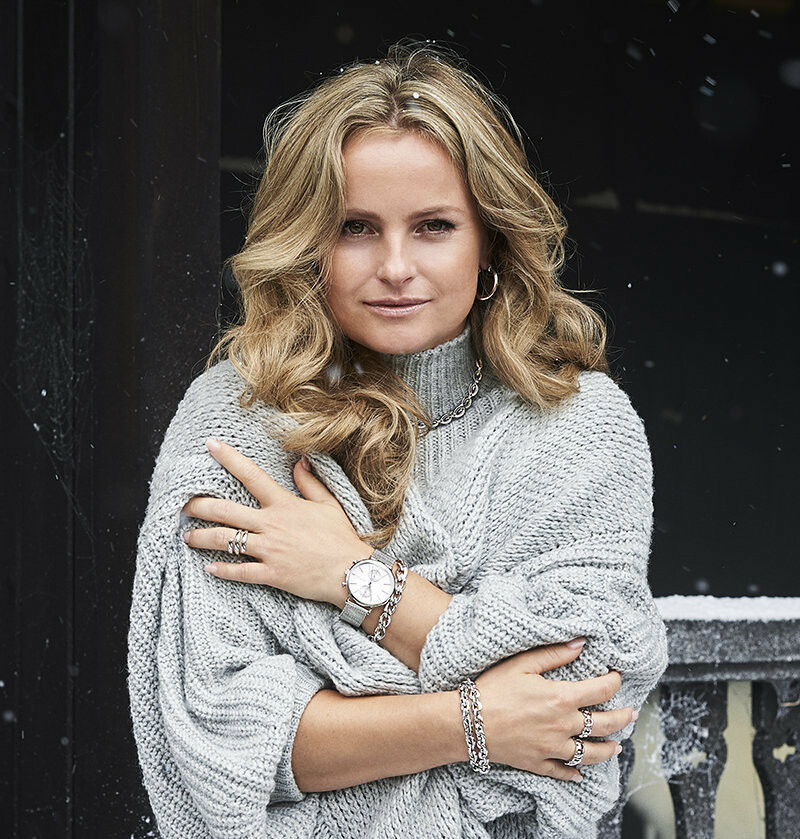 De grove schakels... Nergens komen ze méér tot hun recht dan in combinatie met grove materialen en wanneer gespeeld wordt met structuren. Volledig zilver of juist gecombineerd met geelgoud. Shop hier alle schakel sieraden.
Wat ook heel goed gaat bij deze 'tijd' van het jaar en ideaal is nu we met de donkere dagen de tijd niet helemaal meer begrijpen, zijn de prachtige stalen horloges. Zoals bijvoorbeeld het nieuwste Traveller horloge!

Combineer
Mix & Match! Met Zinzi's zilveren aanschuifringen kun je eindeloos combineren. En, ook heel erg leuk, je krijgt 2+1 cadeau!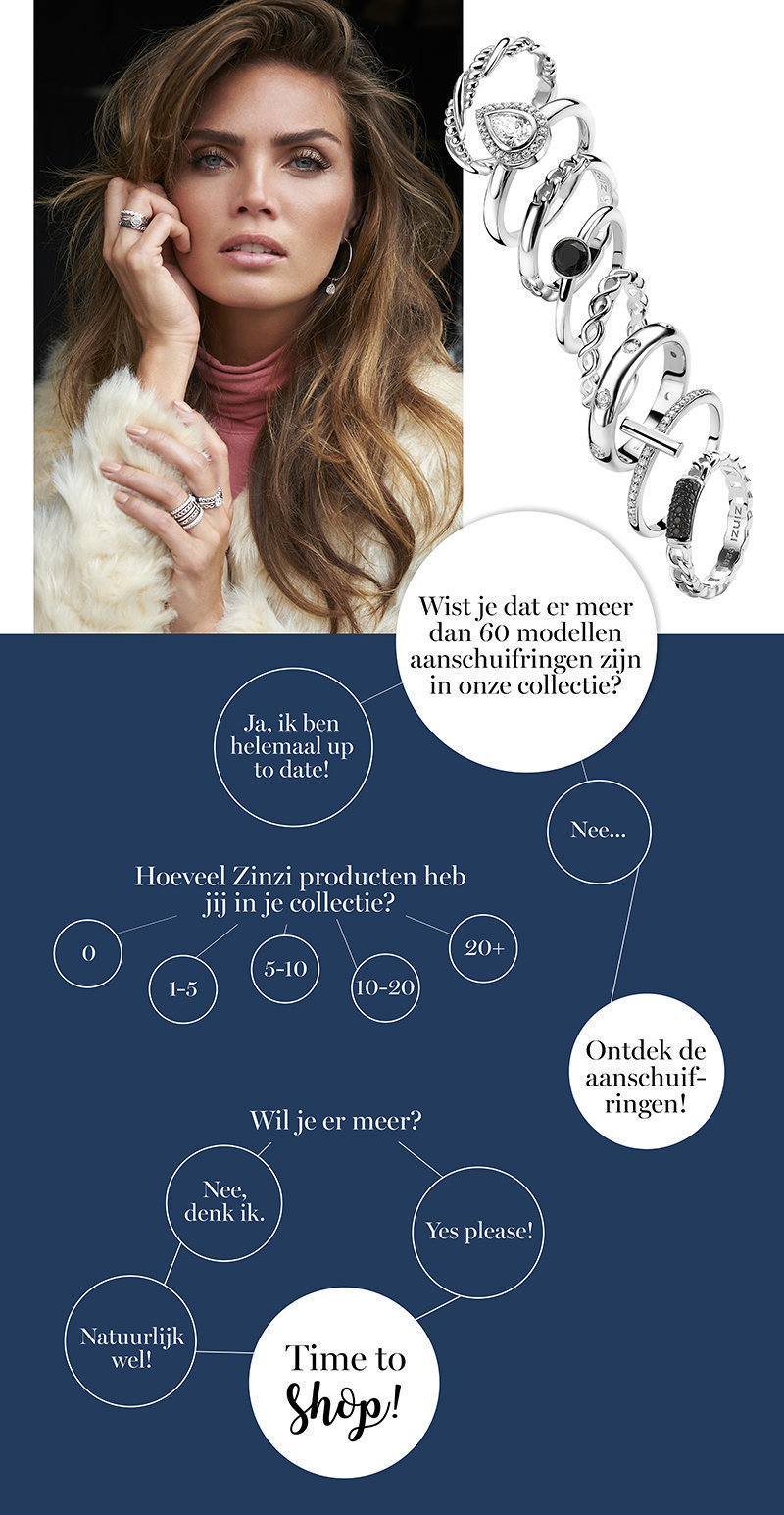 Ook zo onder de indruk dat we wel 60(!) aanschuifringen in de collectie hebben? En wil je jouw collectie er ook mee uitbreiden? Shop dan hier alle aanschuifringen!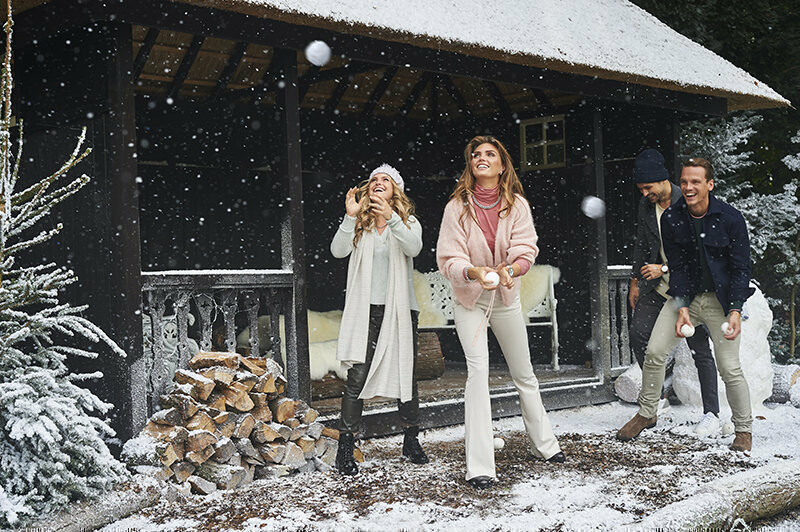 Hoop jij ook nog op een sneeuwbui waar je meer dan 2 dagen plezier van hebt of kan het van jou niet snel genoeg lente worden? Wij gaan in ieder geval van deze knusse periode genieten, maar wel met een geweldige look. Wil jij ook dat je winter look compleet is? Shop dan Une Belle Winter collectie!