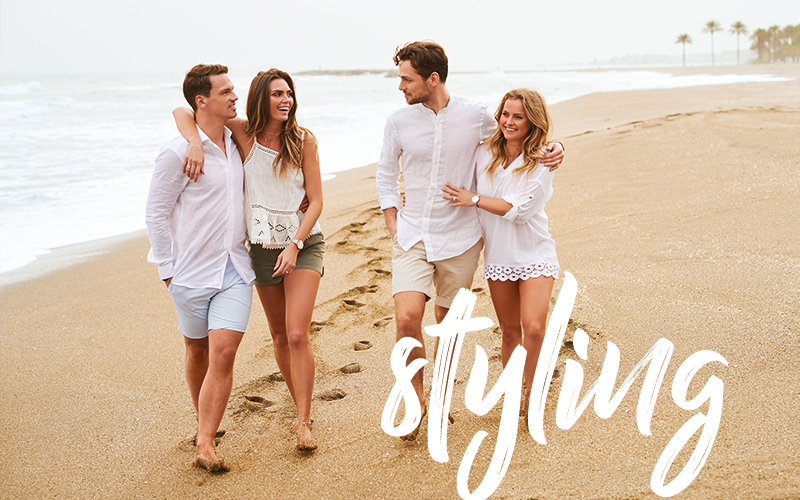 Zee, zand, strand en palmbomen. Prachtig op Instagram en Pinterest, maar het liefst ook iedere dag in real life. Denk hier fijne witte linnen jurkjes, blousjes en tops bij... and you're good to go. Salty hair zonder dat daar ook maar een haarproduct aan te pas is gekomen en voetjes gladder dan een pedicure dit kan nabootsen. Heerlijk, puur natuur!
Sieraden die bij je witte beach out t shoppen? Bekijk de collectie hier.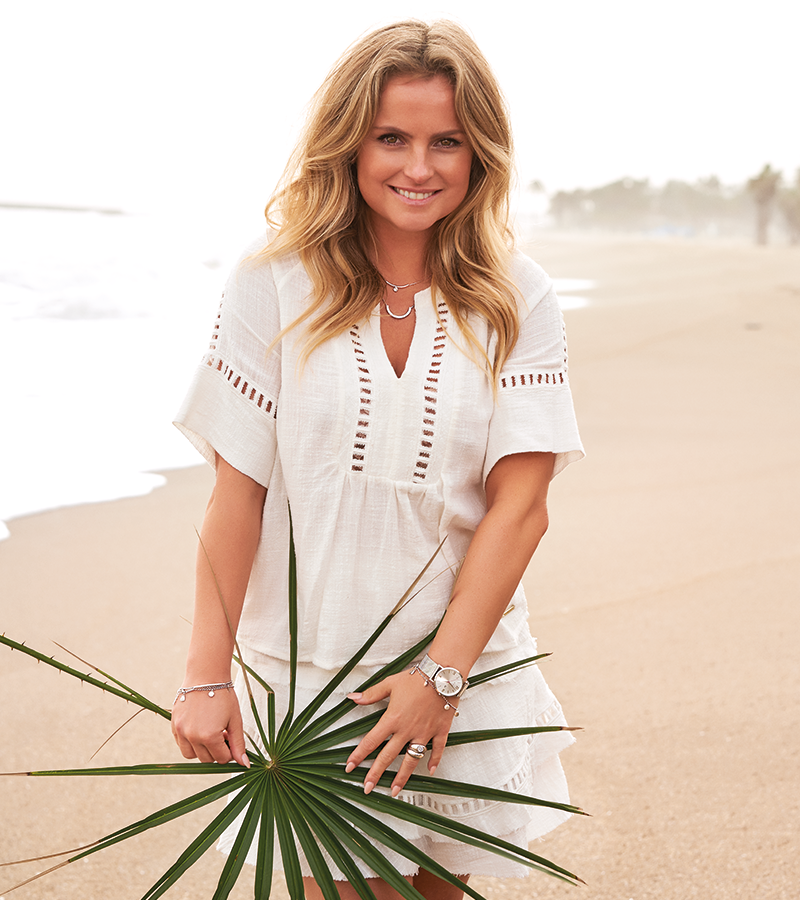 Om deze stralend witte look zijn natuurlijke charme te laten behouden stijl je deze af met mooie zilveren sieraden. Ook leuk, draag een hele set bij elkaar, helemaal van deze tijd.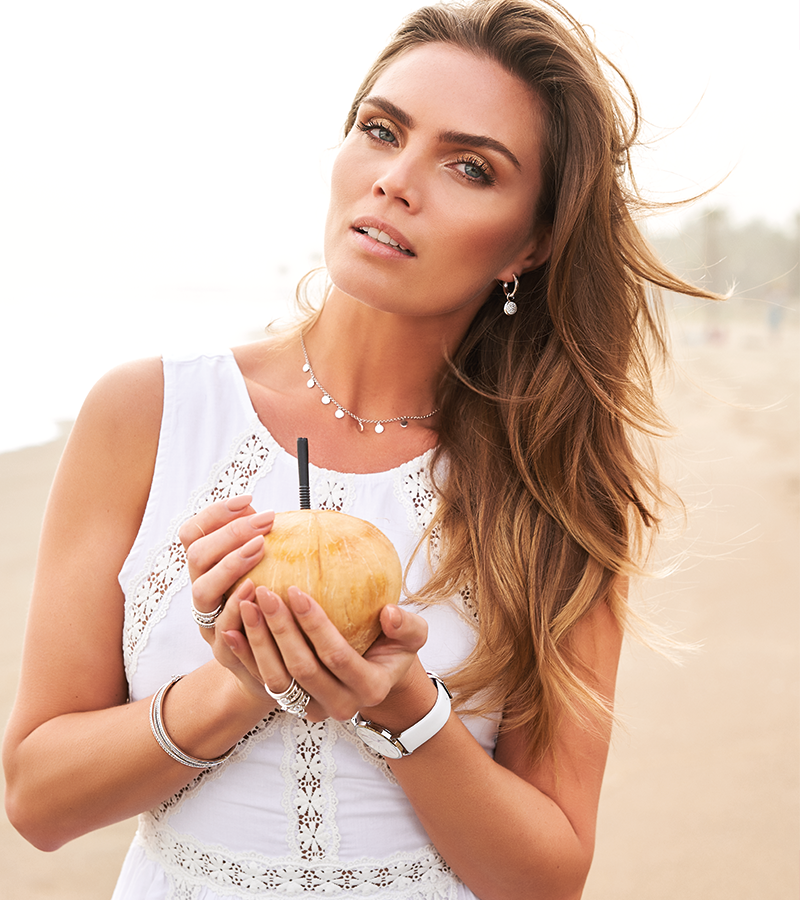 We snappen dat je de tijd hier liever zou willen vergeten, maar dit horloge met witte band zorgt ervoor dat je deze altijd bij de hand hebt. En het staat ook nog eens prachtig bij je witte outfit. Draag hem samen met deze glimmers die perfect matchen bij de kleur van het matte zand. Subtiel, fijn om te dragen en net dat beetje sparkle.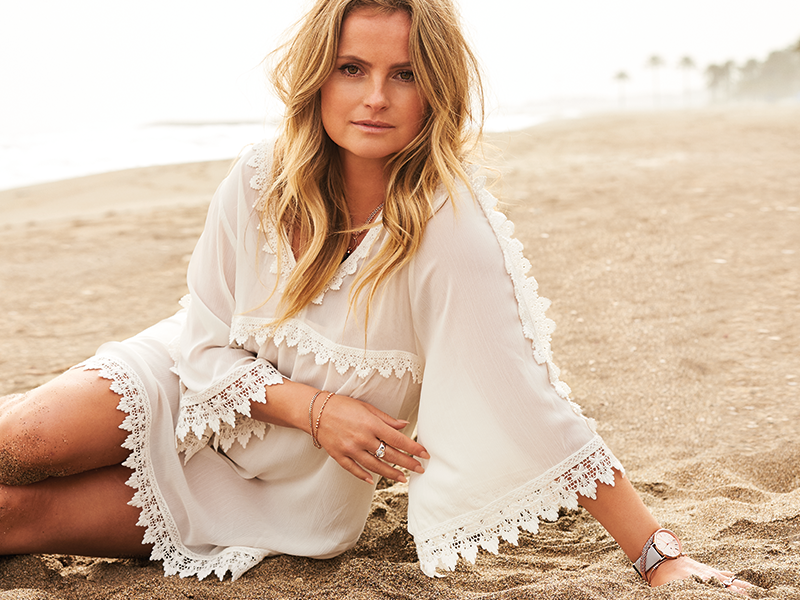 Naast de combinatie met natuurlijke elementen staan onze rosé- en zilverkleurige sieraden ook prachtig op je zongebruinde huidje. Kijkend naar de ondergaande zon met de roségouden sieraden op je lijf en het geheel lijkt zowaar samen te smelten. Meer één met de natuur kun je niet worden!
Tip: We hebben een mooie set met ronde bedels, bestaande uit een ketting, armband en enkelband. Voetjes in het zand, omringd door schelpen en deze bedels aan je lijf maken je look helemaal af. Laat het schelpen tellen maar beginnen!
Meer zien of wil je sieraden voor bij je witte beach outfit shoppen? Bekijk de collectie hier.