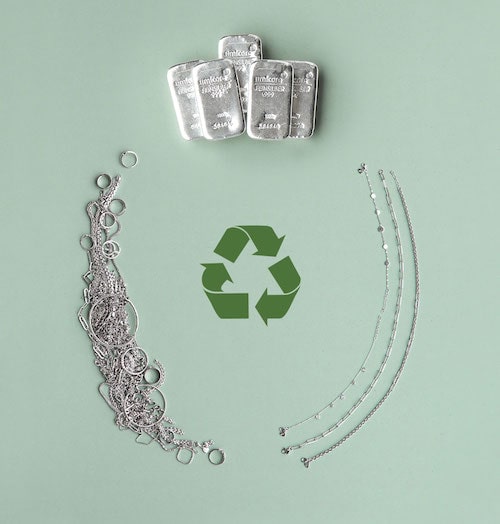 ZINZI USES RECYCLED SILVER AND GOLD
Zinzi is taking major steps to reduce its CO2 footprint. Sustainability is at the heart of everything we do. Recycling in our production process is an important step in this regard. Because the precious metals silver and gold have the unique property of having the ability to be recycled indefinitely, without their quality deteriorating. All the gold and 75% of the silver we use in our jewellery comes from a recycled source. For example, we collect old defective Zinzi jewellery ourselves, but our unsold 'out of fashion' jewellery is also melted down. We do everything we can to prevent unnecessary waste of the most important raw materials. In addition, certified silver bars, made from recycled silver, are purchased by us, and closely monitored in our production process. By using recycled silver and gold, environmental costs (such as CO2 emissions and water consumption) are significantly reduced compared to mining new precious metals.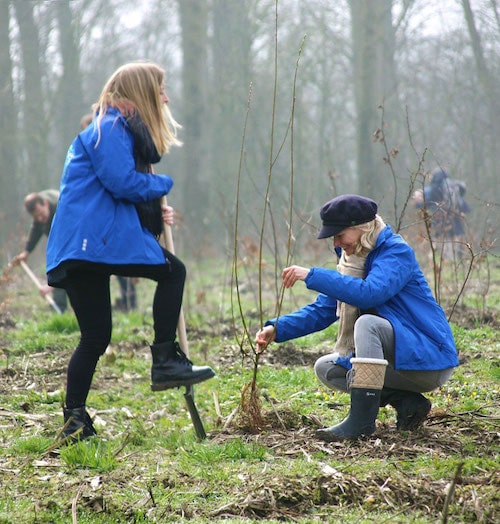 ZINZI ALSO PLANTS TREES IN THE NETHERLANDS
Zinzi likes to contribute to the environment. In addition to largely using recycled silver and recycled gold in our production, we also reduce our CO2 footprint by planting trees in Dutch and foreign forests.

Trees are the means of combating climate change. In this way Zinzi contributes to a better climate and more biodiversity in the Netherlands. Because every tree counts.

Zinzi plants trees in the Netherlands and abroad through 'Trees for All'. The 'Trees for All' foundation was established in 1999 and is the most experienced provider of sustainable forest projects in the Netherlands. 'Trees for All' meets the strict requirements of the CBF quality mark.

Zinzi works on its positive impact on the environment. That feels even better when wearing beautiful Zinzi jewellery or Zinzi watch.

Zinzi. Designed in the Netherlands. Tree partner of Trees for All.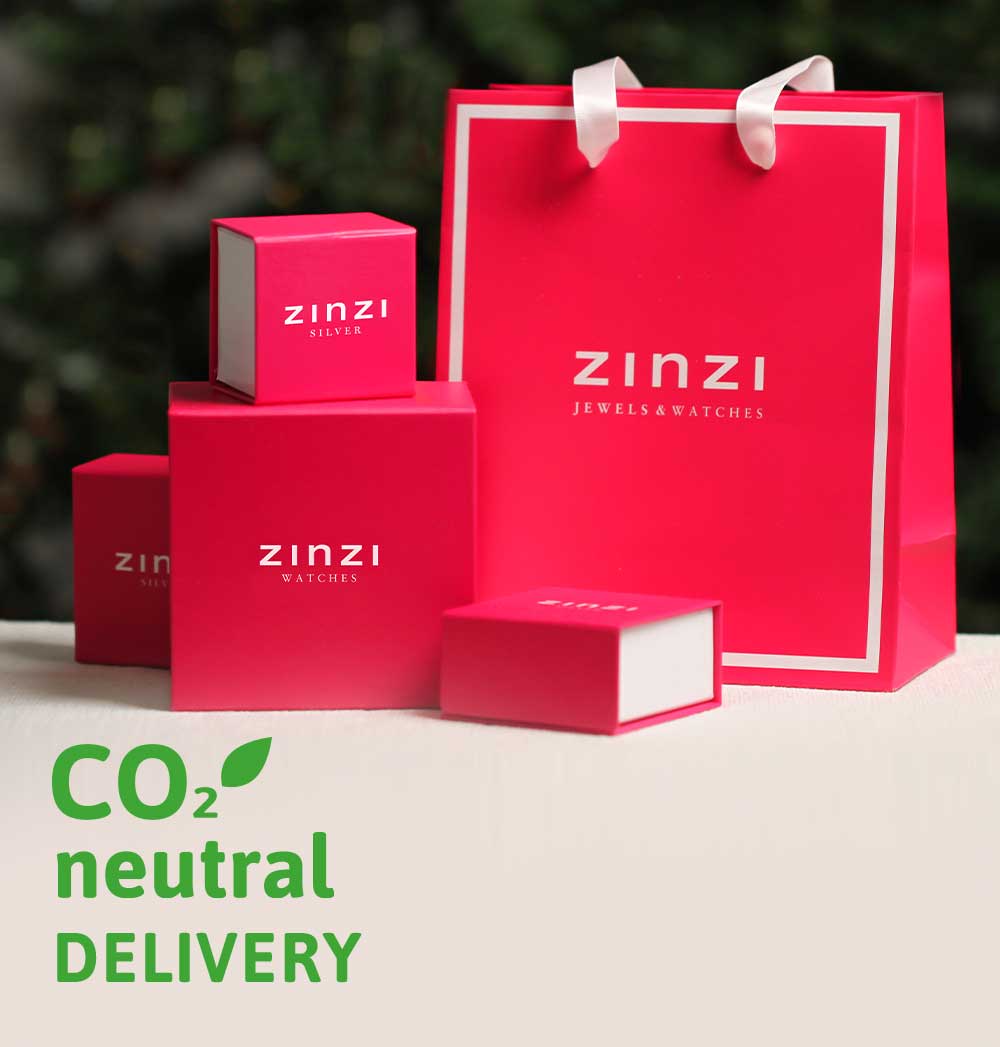 ZINZI: CO2 NEUTRAL DELIVERY TO YOU
Zinzi compensates 100% of the CO2 emissions caused by delivering a Zinzi package to you.

We contribute to a better environment by investing in sustainable Climate+ projects from Gold Standard. The Gold Standard quality mark is the best quality mark for climate projects. www.goldstandard.org

We will annually compensate the total annual CO2 emissions of our shipments throughout the Netherlands on 1 January. The first compensation will take place on January 1, 2022. Zinzi has already donated to Gold Standard, so that climate projects have already been helped and we ensure a better climate and environment.

What can you do?
Reduce returns and recycle packaging. And order from brands that make improving the environment a core business.